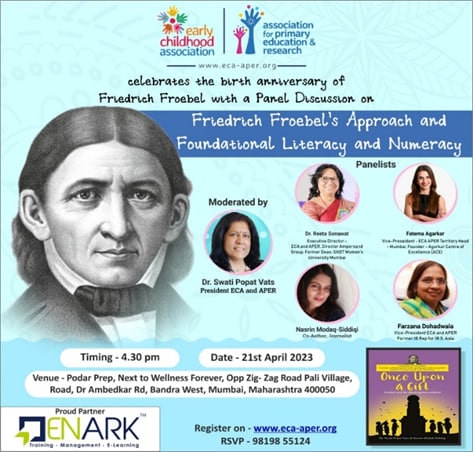 Panel Discussion on Friedrich Froebel's Approach and Foundational Literacy & Numeracy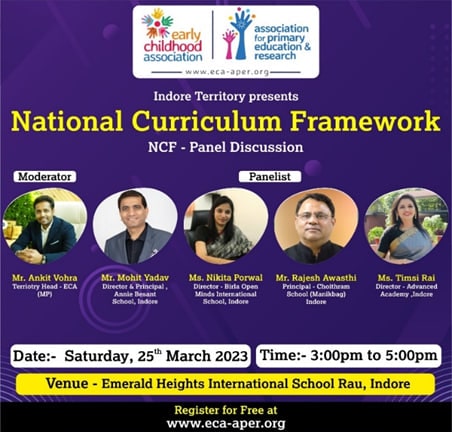 NCF Panel Discussion Indore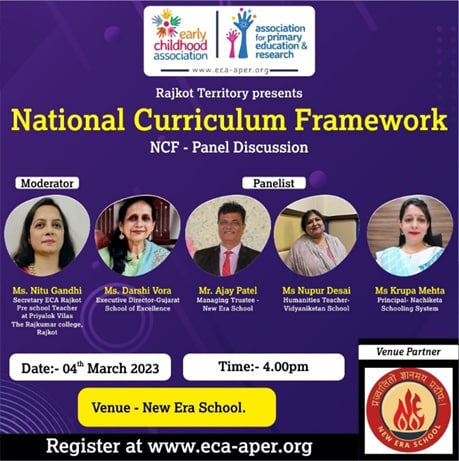 NCF Panel Discussion Rajkot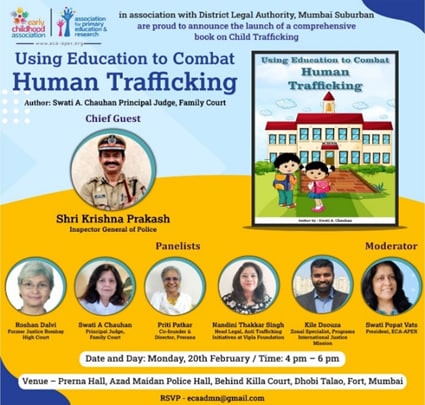 Using Education to Combat Human Trafficking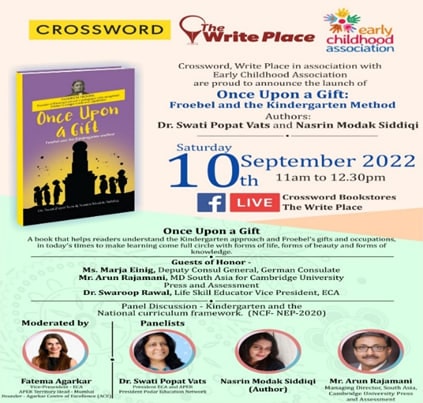 Book Launch - Once Upon a gift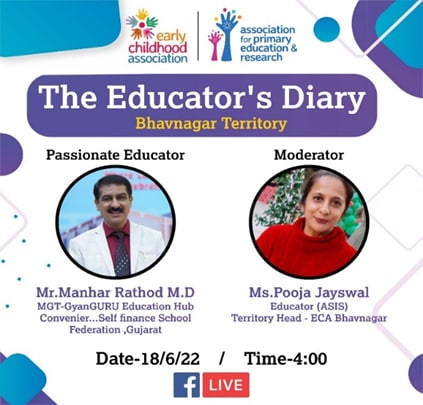 The Educator's Diary - Episode 1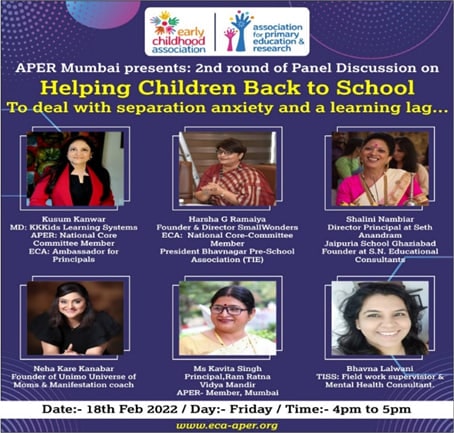 Dealing with seperation anxiety and learning lags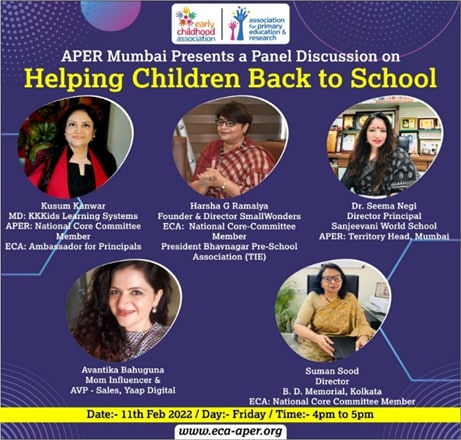 Helping Children back to school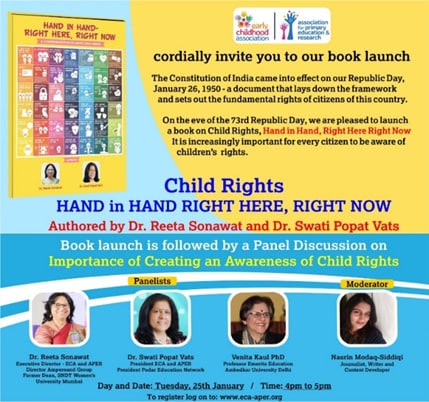 Book launch Child Rights - Hand in Hand, Right Here, Right Now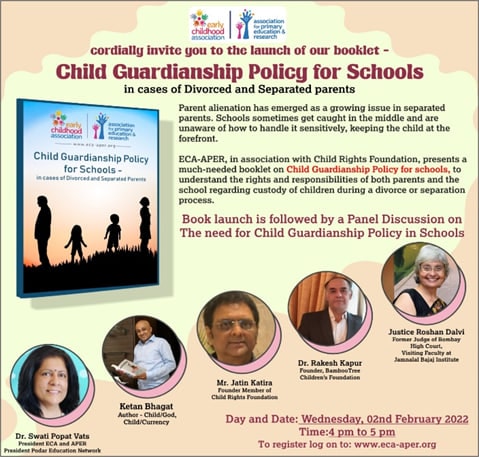 Book launch Child Guardianship Policy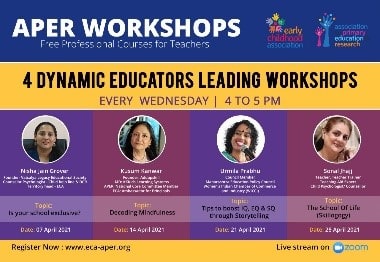 APER - social Emotional Learning Building for Life Success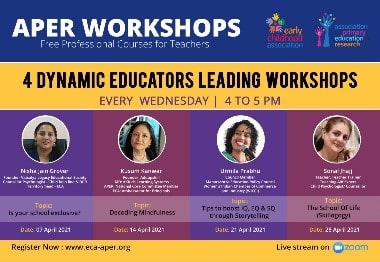 APER - Reading and Storytelling for Language Development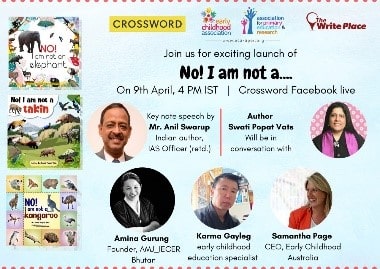 Book Launch - No! I am not .. Series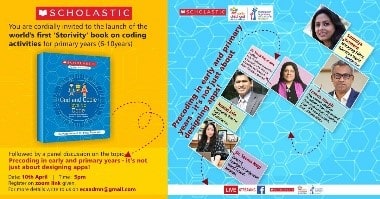 Book Launch - Cod and Codie learn to Code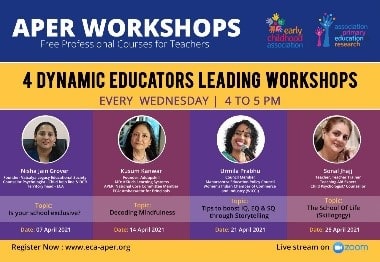 APER - Decoding Mindfulness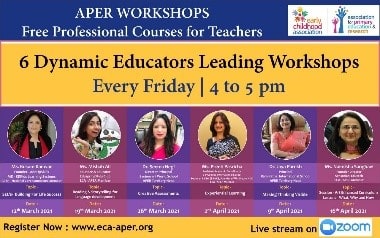 APER - Art Enhanced Curriculum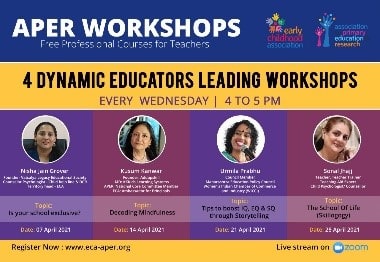 APER - Tips to decode IQ, EQ and SQ through Storytelling
APER - The School of Life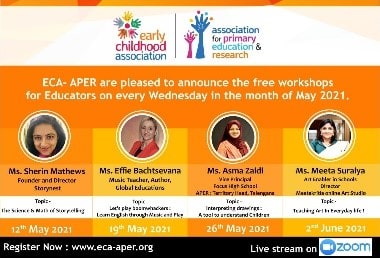 The Science & Math of Storytelling
APER Workshops - Theatre for Reflection and Development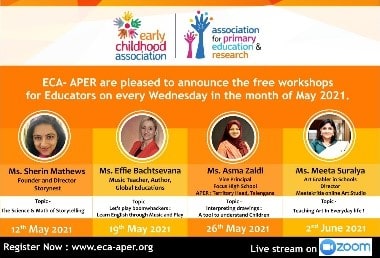 APER Workshops - Let us play boomwhackers *Learn English through Music and Play*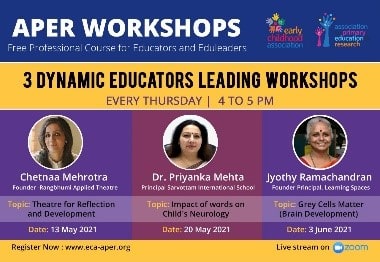 APER Workshops - Impact of Words on Child's Neurology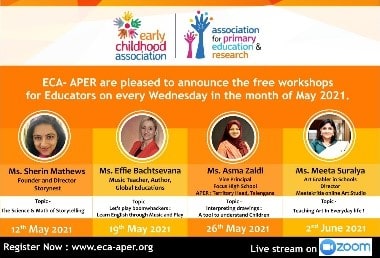 June 2 APER Workshops Teaching Art in Everyday Life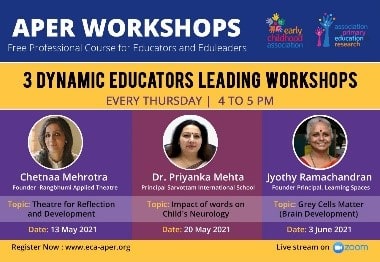 Grey Cells Matter (Brain Development)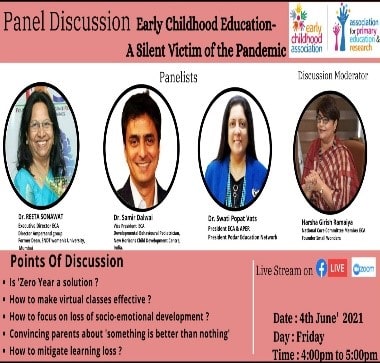 Panel discussion -ECE - A silent victim of the Pandemic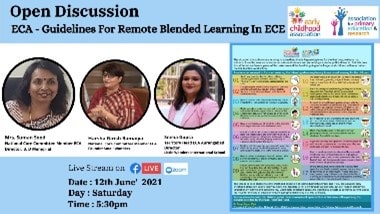 ECA Guidelines for Remote Blended Learning in ECE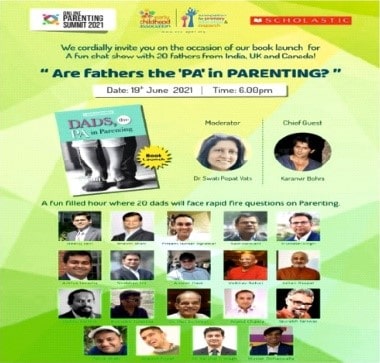 Are father the PA in Parenting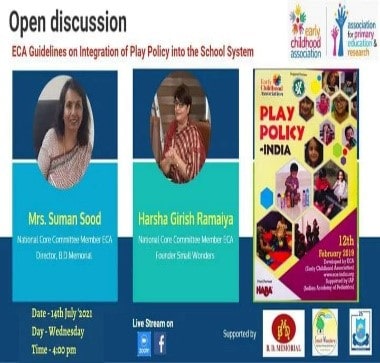 ECA Guidelines on Integration of Play Policy into School System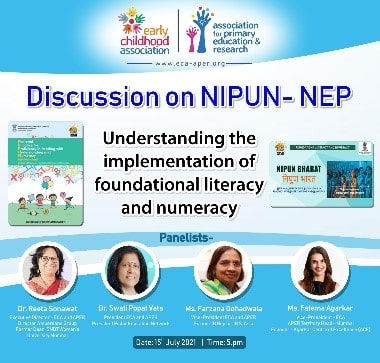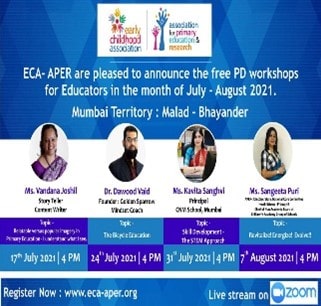 APER Workshops - Relatable versus Popular Imagery in Primary Education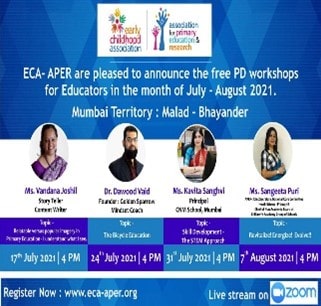 APER Workshops - The Bicycle Education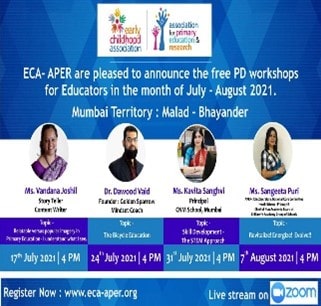 APER Workshops - Skill Development - The STEAM Approach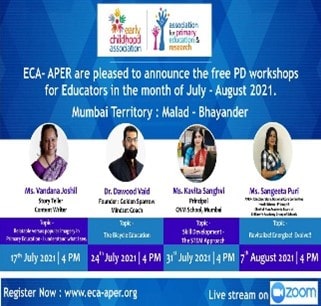 APER Workshops - Revitalize! Energize! Evolve! with Ms. Sangeeta Puri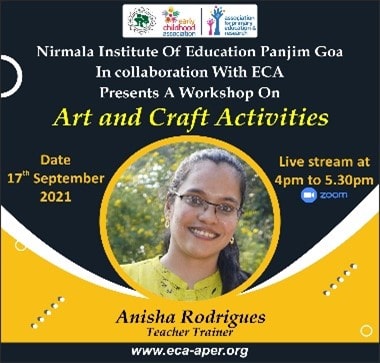 Art and Craft Activities Workshop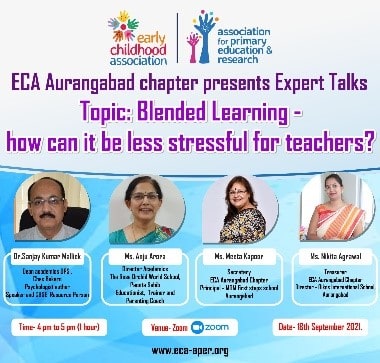 Blended Learning - how can it be less stressful for teachers?

Roadmap to facilitate a smooth transition for Special Needs Children to physical classes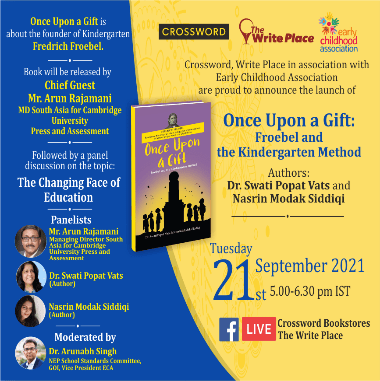 Book Launch with Crossword - Once upon a Gift - Froebel and the Kindergarten Method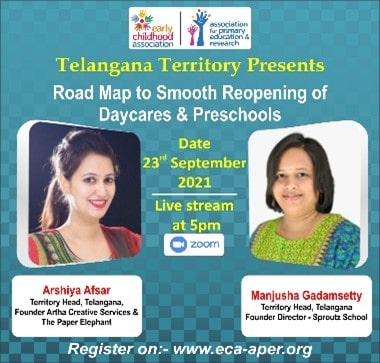 Roadmap of Smooth Reopening of Preschools and Dayscares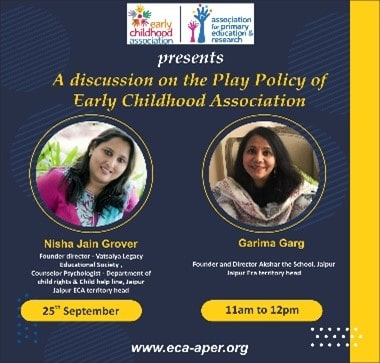 A discussion on the Play Policy of Early Childhood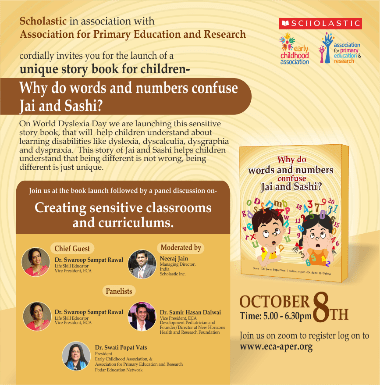 Book Launch - Why do words and numbers confuse Jai and Sashi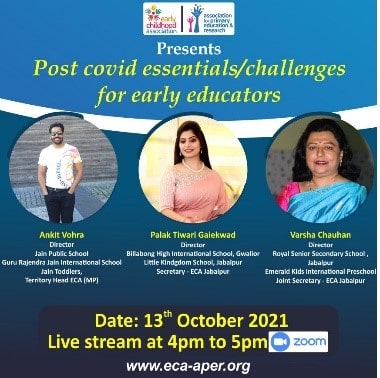 Post Covid essentials/challenges for early educators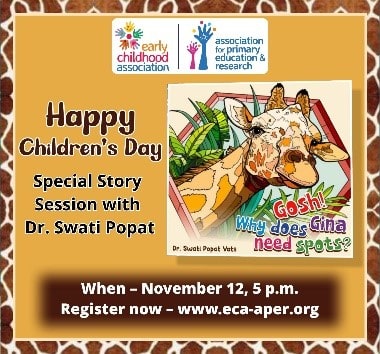 Children's Day Story Session - Gosh! Why does Gina need Spots?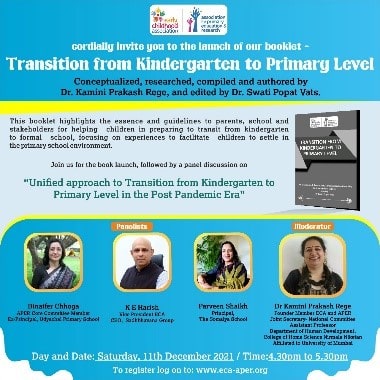 Booklet launch - Transition from Kindergarten to Primary Level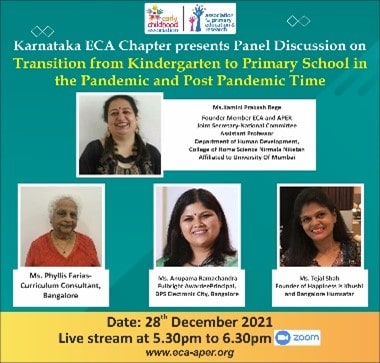 Karnataka Territory Event - Transition from Kindergarten to Primary Level in the Pandemic and Post-Pandemic Time
workshop

APER Workshops - Revitalize! Energize! Evolve! with Ms. Sangeeta Puri
workshop

APER Workshops - Skill Development - The STEAM Approach
workshop

APER Workshops - The Bicycle Education
workshop

Grey Cells Matter (Brain Development)
workshop

APER - Socio Emotional Learning
workshop

APER Workshops - Let us play boomwhackers *Learn English through Music and Play*
workshop

APER - The School of Life
workshop

APER - Tips to decode IQ, EQ and SQ through Storytelling
workshop

APER - Art Enhanced Curriculum
workshop

APER - Decoding Mindfulness
workshop

APER - SEL's Building for Life Success
book launch

transition from kindergarten to primary level